Thinking of going Green on Maui or Oahu? The information below can provide you with helpful insights on where to go for energy efficient items, the rules and regulations when updating your home, and much more.
Hawaii State Energy Office
Checklist for Buying Green
If you are searching for a Green home to purchase, this checklist can help you determine if the home you are considering is energy efficient.
Here you can find all of Maui and Oahu's building regulations including State building codes, energy conservation codes, electrical codes, and more.
Tips and Tricks for Aid with Collecting Solar Energy
www.energy.com
This site has helpful information about how to make the most out of rebates and tax credits when converting to clean and energy-efficient appliances for your home.
Hawaii Energy
www.hawaiienergy.com
Hawaii Energy has helpful tips about how to become energy efficient in every room of your home, along with rebates on many of the appliances that can help you reduce your energy costs.
How to Save Energy in Every Room of the House.
Maui County Energy Programs
www.mauicounty.gov
Here you can find the Energy Programs available for residential and commercial owners on the island of Maui.
Hawaii Green Business Program
greenbusiness.hawaii.gov
The Hawaii Green Business Program (HGBP) is a free state program that assists and recognizes businesses that strive to operate in an environmentally and socially responsible manner.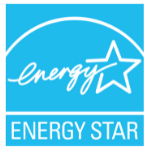 Energy Star
www.energystar.gov
ENERGY STAR® is the government-backed symbol for energy efficiency, providing simple, credible, and unbiased information that consumers and businesses rely on to make well-informed decisions.
The Costs vs Returns of Going Green
www.nar.realtor
Most think green building comes at a high cost. And, it does. However, several states offer a partial abatement of property taxes for non-residential buildings and multifamily residential buildings that earn certification under the USGBC's LEED program. ENERGY STAR's program offers taxpayers a credit of 30 percent of qualified expenditures for a system that serves a dwelling unit located in the United States. That unit must be used as a residence by the taxpayer. In a survey by Dodge Data & Analytics, they found that some 43 percent of those surveyed found that payback periods for green commercial buildings are between six and 10 years.
Solar Energy & PV
Hawaiian Electric – Maui & Oahu
www.hawaiianelectric.com
Hawaiian Electric helps its customers who are interested in considering solar systems become more knowledgeable and make informed decisions. Solar power provides a huge boost to Hawaii's efforts to build a clean energy future.
Solar energy is a clean and renewable resource that can be used to heat water or produce electricity with the installation of a solar water heater or photovoltaic (PV) system. It can help save money on your monthly electric bill, contribute to a cleaner environment by reducing the amount of fuel used to make electricity, and can increase the value of your home. Solar water heating systems can last 15 years or longer and PV systems can last for 30 years or longer.
Call: 808.877.9777
Haleakala Solar & Roofing – Maui & Oahu
www.haleakalsolarroofing.com
Haleakala Solar has been in business for over 40 years and has installed over fourteen thousand solar energy systems with satisfied customers all over the state of Hawaii. They believe servicing systems is just as important as installing them. They are a one-stop-shop and service anything solar energy-related. Haleakala Solar truly stands behind their work, and is one of the few solar companies in the state to have been around long enough to actually back up a 25-year warranty.
70 E. Kaahumanu Ave., #C-3
Kahului, HI 96732
Call: 808.400.4181
Rising Sun Solar – Maui & Oahu
www.risingsunsolar.com
Rising Sun is today the largest solar energy company in the state with offices on Maui, Big Island, Oahu and Kauai. For 15 years, Rising Sun has led the solar market in Hawai'i. Our company provides design, installation, financing and maintenance for solar energy systems of all sizes and types.
Call: 808.575.2202
Eco Solar – Oahu
www.ecosolarhawaii.com
SunPower by Eco Solar is Hawaii's only Master Dealer. SunPower Master Dealers are handpicked from SunPower Elite Dealers and receive the most in-depth training among all dealers. Only installers who have consistently maintained the most exacting standards of installation and highest levels of customer satisfaction are awarded this honor.
Locally owned and operated since 2008, SunPower by Eco Solar offers unparalleled service and workmanship for your residential or commercial solar energy project. They offer the best solar panels for your home, and an installation process and maintenance program that's second to none.
Call: 808.744.2274
Alternate Energy Inc – Maui & Oahu
www.alternateenergyhawaii.com
AEI is driven by the knowledge that more renewable and energy efficiency installations, like solar mean less dependence on expensive oil and electricity. Solar allows Hawaii families and businesses to keep more of their hard-earned dollars.
Call: 808.842.5853
Island Solar Service – Oahu
www.islandsolarservice.com
Island Solar Service is a locally owned and operated company. They provide solar installation service and repair of your existing solar power system if it is showing signs of trouble. They even provide warranties that last 12 years long.
Call: 808.833.1000
Email: islandsolar@msn.com
Island Pacific Energy – Oahu
www.islandpacificenergy.com
They can help you make the move to clean, efficient, environmentally friendly solar power. Island Pacific Energy saves you money immediately with their creative financing options and you can rest easy knowing their solutions are backed by the industry's best warranty and their years of experience.
521 Ala Moana Blvd., #M302
Honolulu, HI 96813
Call: 808.344.4570
Hot Water & Water Purification Systems
Eco Products Maui – Maui
www.ecoproductsmaui.com
A service and supply business founded in 1987. They offer inspection, maintenance, installation and repair along with upgrade options for your home and water tank systems.
Call: 808.878.6762
Email: Chris@EcoProductsMaui.com
Sun King – Maui
expert.ecowater.com
Sun King offers a wide range of solar electric systems as energy options for your home or business. They offer solar panels, hot water systems, skylights, photovoltaic systems and much more.
365 Hoohana St.
Kahului, HI 96732
Call: 808.871.5027
Email: sunking@shaka.com
Maui Pacific Solar – Maui
www.mauisolar.com
The founder of Maui Pacific Solar, Inc., Mike Carroll, has been installing solar systems on Maui for over 40 years. Maui Pacific Solar, Inc. is a locally owned and operated solar hot water and photovoltaic installation company for both residential and commercial projects.
Call: 808.280.6627
Solartech Industries – Oahu
www.solartechindustries.com
SolarTech Industries is the only company in Hawaii that not only sells and installs Solar/PV, solar hot water, and solar battery solutions, but also specialize in solar system monitoring, maintenance, and repair.
1164 Bishop Street Suite 609
Honolulu, HI 96813
Call: 808.784.8891
Email: support@solartechindustries.com
True Green Solar – Oahu
www.truegreensolar.com
True Green Solar provides residential solar hot water solutions. Distributors of SunEarth systems, one of the most experienced solar thermal manufactures in the world. 32 years of engineering and design experience is built into each unit.
Call: 808.306.7823
Email: info@truegreensolarhawaii.com
ECOLAB – Maui & Oahu
www.ecolab.com
ECOLAB offers a wide range of programs, products, equipment, and services to support business needs to promote safe food, maintain clean environments, increase operational efficiencies, achieve sustainability goals, enhance safety and protect brand reputation.
1826 Wili Pa Lp., #9
Wailuku, HI 96793
Call: 808.242.9050
Air Conditioning & Air Purifiers
Certified Air Conditioning Maui – Maui
www.certifiedairmaui.com
A licensed contractor specializing in air conditioning, commercial and residential equipment. They specialize in full air conditioning services, repairs, and maintenance.
296 Alamaha #Z1,
Kahului, HI 96732
Call: 808.727.2271
Email: info@certifiedairmaui.com
Pacific Air Conditioning & Sheet Metal – Maui
www.ac-hawaii.com
Pacific Air Conditioning & Sheet Metal is a full-service air conditioning and sheet metal contractor on Maui. They can install, replace, and repair the perfect air conditioner system for your home or business.
816 Alua St.
Wailuku, HI 96793
Call: 808.244.0161
Maui A.C. Services – Maui
www.acservicesmaui.com
The local experts on everything related to Air conditioning, including A/C installation, repairs, and general servicing. They can also help with troubleshooting and diagnosis of central air conditioning systems, split systems, filter replacements, system cleaning, leak detection, and many more.
347 Molokai Akau St.
Kahului, HI 96732
Call: 808.427.0030
Island Cooling – Oahu
www.islandcooling.com
Island Cooling was founded in 2008 to provide energy-efficient cooling products that help people enjoy their homes. They specialize in natural cooling and ventilation.
Call: 808.672.2300
Email: info@islandcooling.com
Air Filters Hawaii – Maui & Oahu
www.airfiltershawaii.com
Air Filters Hawaii LLC, was established in 2007 to provide high-quality air purifiers and vog filters for the Hawaiian Islands. They design and install air purification systems for large and small buildings and provide stand-alone filters for specific applications and environments.
1402 Kamehameiki Rd.
Kula, HI 96790
Call: 808.870.2222
Email: jim@airfiltershawaii.com
Nu Era Air Conditioning – Oahu
www.nueraairconditioning.com
Nu Era Air Conditioning has over 12 years of experience serving all of Oahu's cooling needs and are a trusted air conditioning technician. Whether your needs are big or small, from cleanings and minor repairs to full-service installations, Nu Era Air Conditioning does it all. They are fully licensed and insured and are capable of working on all kinds of system. Their capable staff of trained and certified technicians can easily handle commercial or residential jobs.
2045 Lauwiliwili St., #1506
Kapolei, HI 96707
Call: 808.495.4487
Cool X Energy – Oahu
www.coolxenergy.com
CoolXEnergy is proud to represent its line of proven energy-efficient products and excited to enlighten you on the benefits that it brings to you— financially and environmentally. The employees at CoolXEnergy share the vision of a clean, sustainable Hawai'i, and the desire to give back to the community, and are passionate about preserving the beauty of our islands.
Call: 808.202.8436
Email: info@coolxenergy.com
Lighting Systems
Epic Lighting – Maui
www.epiceventlighting.com
Maui's premier event and stage lighting company. Epic Lighting specializes in ambient, event, stage and concert lighting design. They are a green business certified, 100% eco-friendly lighting company.
Call: 1.855.374.2552
Email: info@Epiclightingllc.com
American LED & Energy Corporation – Oahu
www.al-e.com
American LED and Energy Corporation is a full-service energy solutions company that provides energy conservation and production solutions for commercial properties. They specialize in LED lighting solutions but also offer customized Energy Audits, Renewable Energy solutions, and much more, including EV Chargers and Hazardous Material Disposal.
Office Hours: 7:30am-4pm
521 Ala Moana, Pier 2, #260
Honolulu, HI 96813
Call: 808.626.5331
Email: info@al-e.com
Lighting Concepts and Design – Oahu
www.lightinghawaii.com
Lighting Concepts and Designs boasts one of the most comprehensive selections of lighting fixtures in Hawaii. Featuring designs from manufacturers worldwide, they have lighting for all lifestyles and budgets. In addition, their experienced staff will also assist in selecting lighting systems that perform the way you need it to.
1931 South Beretania St.
Honolulu, HI 96826
Call: 808.955.9955
Email: sales@lightinghawaii.com
Dial Electric Supply Co. – Oahu
www.dialelectricsupply.com
Today Dial has become the State of Hawaii's largest lighting distributor and supplier, serving commercial and retail customers alike. Dial Electric has also expanded its retail showroom, showcasing one of the largest selection of lighting fixtures, fans, and the addition of smart home lighting solutions.
2240 Kaluaopalena St.
Honolulu, HI 96819
Call: 808.845.7811
Email: sales@dialelectric.com
Home Design & Furnishings
Green Building Hawaii – Maui
www.greenbuildinghawaii.com
Green Building Hawaii helps commercial and residential building owners, developers, architects, engineers and facility managers design, build, operate and maintain high-performance buildings and homes. Our services range from performance testing and energy auditing to taking projects through comprehensive LEED certification. We also deliver cutting edge training based on our in-the-field expertise.
Call: 808.873.2040
Ceramic Tile Plus & Exclusively Yours – Maui
www.ceramictileplus.com
This family owned business has been serving the Maui community for over 40 years. They can provide cabinetry, stone and quartz countertops, tile and stone for your floors and baths, tile for your pool, carpeting, sinks, even Kitchen Aid and Whirlpool appliances.
25 S. Kahului Beach Rd.
Kahului, HI 96732
Call: 808.871.8674
Pacific Home – Maui & Oahu
www.pacific-home.com
Pacific Home offers a vast array of products from over 150 brands. Their catalog contains sustainably conscious products and they are steadily increasing their inventory of organic, reclaimed, handcrafted and USA-made products.
221 Lalo St.
Kahului, HI 96732
Call: 808.727.8300
Bamboo Maui – Maui
www.bamboomaui.net
The first to offer bamboo flooring on Maui over a decade ago, Bamboo Maui, Inc. is now a full-service supplier of top-quality, all-natural, sustainably harvested flooring, building materials, and supplies throughout Hawaii. As a direct importer, Bamboo Maui now offers superior quality goods at very competitive prices.
A Maui-based, family-owned business, Bamboo Maui has the largest inventories on Maui of bamboo, a tropical hardwood, and cork flooring products, all related underlayment, glues, and finish materials, as well as structural panels, fencing, millwork, and countertops. From Flooring to Fencing & Furniture Bamboo Maui has it all. Knowledgeable and friendly.
Call 808.244.2299
Email: Bamboomaui@yahoo.com
Southwest Greens Hawaii – Maui & Oahu
www.hawaiiputtinggreens.com
Southwest Greens is the recognized leader in the sale, design, and installation of low-maintenance, championship-caliber synthetic golf greens all over the world. Southwest Greens is a great alternative to natural grass in play areas and it conserves our precious water resources.
Call: 808.893.0550
Maui Windows and Doors – Maui
www.mauiwindowsanddoors.com
Maui Windows and Doors is a supplier of an extensive list of windows and doors. They also provide installation and can help you if you are having financial issues with purchasing your updated windows or doors.
54 Maui Lani Pkwy. #2050
Wailuku, HI 96793
Call: 808.877.DOOR
Email: sales@mauiwindowsanddoors.com
Renewal by Andersen – Oahu
www.rbahawaii.com
With 35 years of experience in the industry, in three different states, Renewal by Andersen can provide superior window expertise and installation knowledge to properly educate clients of all of the window options out there.
Call: 808.650.2287
Eco Office Furniture – Oahu
www.ecoofficehawaii.com
With their exceptional used furniture and desirable New Furniture lines, they can create incredible office suites that are both modern and affordable. Eco Office Furniture prides itself in being the best "Hybrid" office furniture company throughout the Hawaiian Islands.
1542 Young St, #320
Honolulu, HI 96826
Call: 808.954.5023
Pacific Source – Maui & Oahu
www.pacsource.com
Pacific Source is FSC Certified and stocks an extensive inventory of many of the products that are commonly used in the construction of your projects such as framing material, windows, doors, hardware, siding, decking, roofing, cabinets, custom millwork, appliances, plumbing, and more.
180 Sand Island Access Rd.
Honolulu, HI 96819-2232
Call: 808.450.2400
Intero Group Hawaii – Oahu
www.interogrouphawaii.com
Intero Group offers an extensive range of custom-made double pane windows including premium windows, self-cleaning glass windows, and double pane windows with reflective glass.
Asbestos and Lead Paint Removal Services
The Mesothelioma Center
www.asbestos.com
The Mesothelioma Center is a site dedicated to educating people on the dangers of asbestos and what to do if they suspect they have been exposed. Their services include information guides, financial and legal help, free resources, and more.
MJR Environmental & Restoration – Maui
www.mjrabatement.com
A licensed building contractor providing HAZMAT abatement & removal, as well as residential & commercial remodeling, renovation & restoration services on Maui with nearly three decades of experience. Their locally owned and operated company is fully licensed, bonded and insured, in addition to being certified by the State of Hawaii to provide abatement and removal services for a variety of hazardous materials.
Call: 808.866.7658
Email: info@mjrabatement.com
Malama Environmental – Maui
www.mauimalama.com
Based on Maui, with service to the state of Hawai'i, Malama Environmental is a locally owned and operated company comprised of highly trained professionals. They bring into action the transition tasks of property assessments, field sampling, building material surveys, environmental permit assistance, indoor air quality, wetland investigations, soil cleanup and waste-closure reporting.
811 Kolu St., #104A
Wailuku, HI 96793
Call: 808.876.0500
Ohana Environmental Construction Inc – Oahu
www.ohanaenviron.com
The team at Ohana Environmental Construction, Inc. can help you with lead based paint and asbestos removal in the Honolulu area. The company is experienced at safe and effective techniques that not only get these substances out of your building for good, but do so in a safe manner.
Call: 808.836.6955
Email: oeci@hawaii.rr.com
Globeteck Group – Oahu
www.globeteckgroup.com
Globeteck has established a wealth of comprehensive and relevant project experience. Their personnel average over ten years of management and consulting experience in all phases of: remediation, construction, real estate (private and commercial), transaction inspections and screening.
2752 Woodlawn Dr., #5-204
Honolulu, HI 96822
Call: 808.833.5787
Paint Products & Services
Da Kine Paints – Maui
www.benjaminmooremaui.com
Da Kine Paints provides Benjamin Moore Gennex, a zero-VOC (Volatile Organic Compounds) paint along with a wide range of services including color matching and paint estimating services, professional advice for homeowners and personalized support.
250 Alamaha St. #N3
Kahului, HI 96732
Call: 808.871.9381
Impact Painting – Oahu
www.impactpainting.com
At Impact Painting, they specialize in interior and exterior painting for residential and commercial properties. They strive to use no or low- VOC paints when available. They also ensure that all recyclable materials used are indeed recycled or reused. They practice smart materials management techniques to reduce waste often associated with painting projects, which in turn, benefit our environment.
Call: 808.753.4221
Email: chris@impactpainting.com
Raymond's Painting Co Inc – Oahu
www.raymondspaintinghawaii.com
Their painters can handle all types of jobs, big or small. When it comes to painting, Raymond's Painting Co Inc has you covered! They can help with design, painting, upkeep, and maintenance. A full-service painting company that has been providing quality, eco-friendly work to the entire island of Oahu since 1968!
Composting
Maui EKO Systems – Maui
www.mauiekocompost.com
EKO offers an extensive selection of gardening materials, including EKO Premium Compost, EKO Lawn Topdressing, Topsoil & Sand compost blends, Mulch & Woodchips and Custom Blends. They are certified by the EPA as Class A "Exceptional Quality" compost, which means it is safe for unrestricted use.
Hawaiian Earth Recycling – Oahu
www.hawaiianearth.com
Hawaiian Earth Recycling is the largest producer of compost in the state, and the only licensed facility to make and sell compost on Oahu monitored by the State Department of Health.
Call: 808.682.5895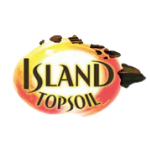 Island Top Soil – Oahu
www.islandtopsoil.com
Over the past 20 years, Island Top Soil has continued to evolve and improve its methods to assure only the highest quality soil blends carry their name. The compost and other organic inputs that make up their soil blends are carefully tested and analyzed to assure success is in each batch.
85-443 Waianae Valley Rd.
Waianae, Hawaii 96792
Call: 808.696.8871
Email: Shaynah.joseph@islandtopsoil.com
Recycling
Habitat For Humanity Maui
www.habitat-maui.org
A div. of Habitat for Humanity Maui, Inc the RESTORE accepts donations of new or nearly new building supplies and sells these to help fund the building of more homes. Store hours are Monday – Saturday from 9 am to 4 pm. Items donated are tax-deductible.
Call: 808.986.8050
Habitat For Humanity Oahu
www.honoluluhabitat.org
Here you can find new and gently used furniture, appliances, building materials and home accessories to the public at a fraction of the retail price.
Proceeds from sales are used to build homes, communities, and hope here for the people of Oahu. ReStore raises additional funds to support Habitat's mission to eliminate substandard housing and homelessness worldwide and to make decent, affordable shelter a matter of conscience and action.
Call: 808.538.7070
Maui Recycling Service – Maui
www.mauirecycles.com
Maui's only full service curbside recycling company. Maui Recycling Service provides recycling services of paper, plastics, glass, household batteries, small electronics and more.
Call: 808.244.0443
Aloha Recycling – Maui
www.aloha-recycling.com
Aloha Recycling is a Certified Redemption Center for HI5 beverage container refunds with multiple locations across Maui.
75 Amala Pl.
Kahului, HI 96732
Call: 808.871.8544
Hammerhead Metals Recycling (Schnitzer Steel Industries) – Maui
www.schnitzersteel.com
A global leader in the collection, processing, and sale of the world's most recycled product: steel. They accept a variety of metals ranging from iron and steel to aluminum, copper, lead, stainless steel and zinc.
2000 Mokulele Highway
Puunene, HI 96784
Call: 808.280.8844
Hawaii Materials Recycling – Maui
www.hawaiimaterialsrecycling.com
Hawaii Materials Recycling is a state-of-the-art inert materials recycling facility that diverts materials from landfill disposal while producing construction materials. They accept inert waste including concrete, asphalt, clean sand, rock, and dirt.
East Welakahao Rd.
Kihei, HI 96753
Call: 808.856.6231
Email: jhaynes@hmrmaui.com
Reynolds Recycling – Oahu
www.reynoldsrecycling.com
Since the January 2005 start of the beverage container deposit program, Reynolds has been redeeming aluminum cans, plastic bottles, glass bottles, steel and bi-metal cans at the State's largest certified redemption center network. Currently, they are operating at 15 locations statewide, and process over one million transactions a year.
Call: 808.487.2802
Waipahu Recycling – Oahu
www.waipahurecycling.com
A full-service, scrap metal and plastic bottle recycling company, Waipahu Recycling is a mill-direct supplier of nonferrous scrap metal. They are a family-owned and operated business dedicated to providing customers with courteous service and fair pricing for honest weights.
94-037 Waipahu Depot St.
Waipahu, HI 96797
Call: 808.677.6969
Okuda Metal Inc – Oahu
www.okudametalinc.com
At Okuda Metal Inc, they can help with all your scrap metal recycling needs. They work with individuals, contractors, and businesses. Okuda Metal provides the island of Oahu with recycling services for all kinds of non-ferrous metal. Their advanced facility handles the processing of copper, brass, and aluminum. They collect all kinds of unwanted metals and recycle them so that they can then be turned into new products. Their scrap metal recycling is not only cost-effective for you, it's also better for the planet!
1804 Kahai St.
Honolulu, HI 96819
Call: 808.845.6856
Island Recycling – Oahu
www.islandrecycling.com
Accepting steel, vehicles and equipment, major appliances, non-ferrous scrap metals, wastepaper, plastics, tires, car batteries, and electronics, as well as HI-5 containers at four convenient redemption centers around Oahu, Island Recycling can be the one-stop spot for most of your recyclables, with the free notary for copper sales, affordable hauling service and equipment sales, and rental.
Campbell Industrial Park
91-140 Kaomi Lp.
Kapolei, Hawaii 96707
Call: 808.682.9200
Email: info@islandrecycling.com