Hawaii Government Economic Indicators
hawaii.gov
Economic Indicators for the State of Hawaii
Maui Hawaii
Call 808.250.9858 for More
Hawaii Business Research Library
www.hisbdc.org/BusinessResearchLibrary.aspx
We hope you find the 2007 edition of the Maui County Data Book useful and valuable. This publication provides economic, demographic, and other
statistical information about the County of Maui.
Previous years data (dating back to 2000) is also available at this site.
Hawaii
National Real Estate Statistics
www.realtor.org
VIEW UNDER QUICK LINKS:
Existing-Home Sales Price and Sales Statistics
NAR releases national and regional existing-home sales price and volume statistics on or about the 25th of each month. Each report includes data for 12 months and annual totals going back three years. Reports are available for existing single-family homes, condos, and co-ops. Both median and average prices are included. Historic and custom reports are available on a subscription basis.
Hawaii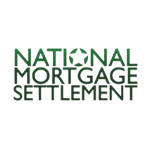 National Mortgage Settlement
www.nationalmortgagesettlement.com
This site gives helpful information and assistance for homeowners who are having trouble paying their mortgage for these banks that are part of the settlement from the Federal Government:
Ally/GMAC
Bank of America
Citi
JPMorgan Chase
Wells Fargo
We hope this information can assist you to save your home. That is always our wish you however if after speaking to your lender, an attorney, and a tax adviser we are here to help if a short sale is your best option. The Fine Island Properties team has participated in over 75 short sales and has helped many of our clients move forward with dignity and peace of mind.
Hawaii